Estrella Fine Slices Pizza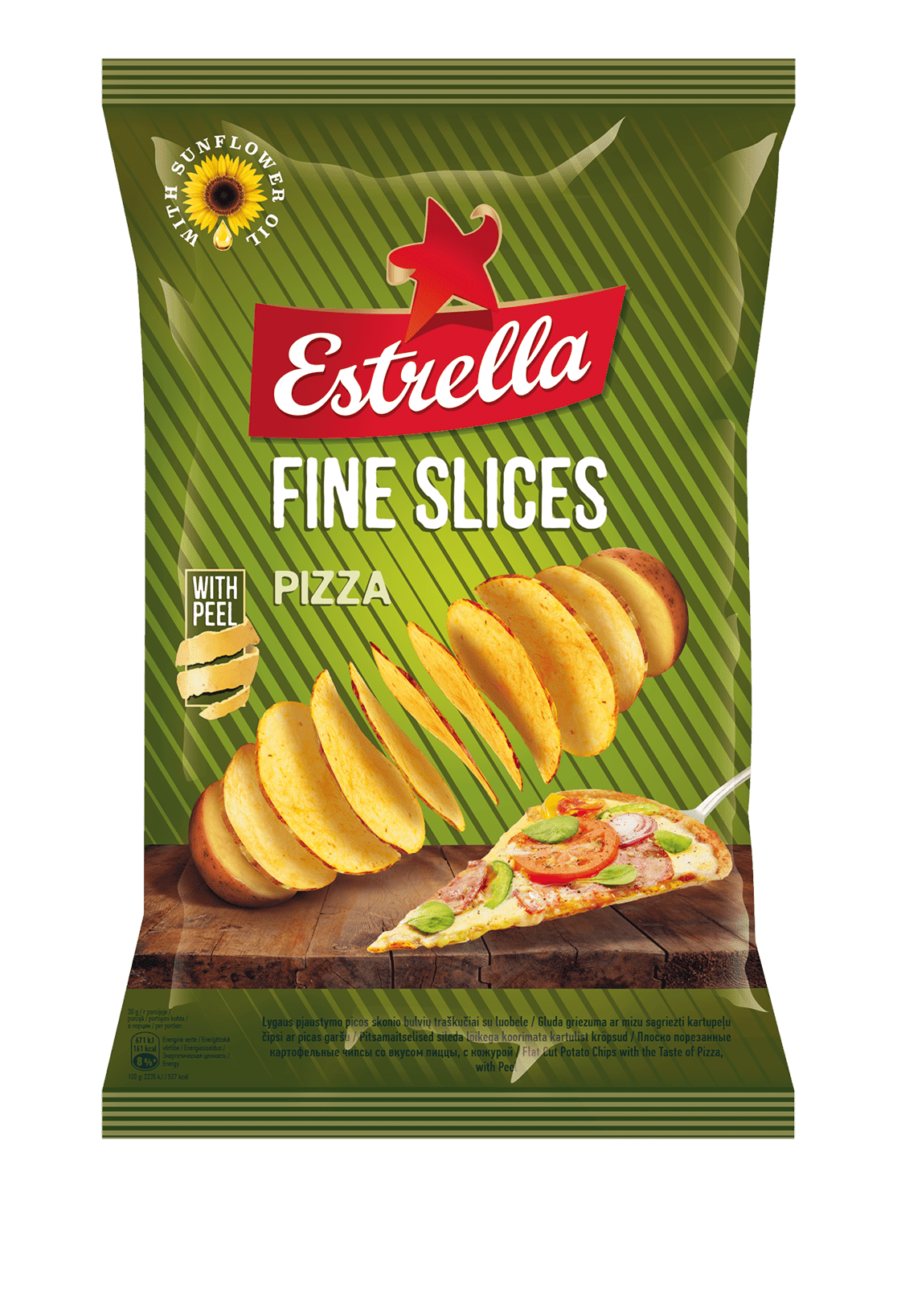 Nutrition declaration
100 g
Fat (of which saturates)
35 g (3,2 g)
Carbohydrate (of which sugars)
48 g (3,9 g)
ESTRELLA FINE SLICES
Flat cut chips made from potatoes with peel , which reveals the natural flavor of potatoes. Exceptionally crisp, extra thin and even better!
More on the product category
Ingredients
Potato Chips with the Taste of Pizza
Ingredients: potatoes, sunflower oil, dried glucose syrup, salt, tomato powder (1 %), onion powder (0,7 %), yeast extract, sugar, skimmed MILK powder, yeast, garlic powder, natural flavouring (contains MILK derivatives), dried parsley, colour: paprika extract; spice extracts, white pepper ground, spices.