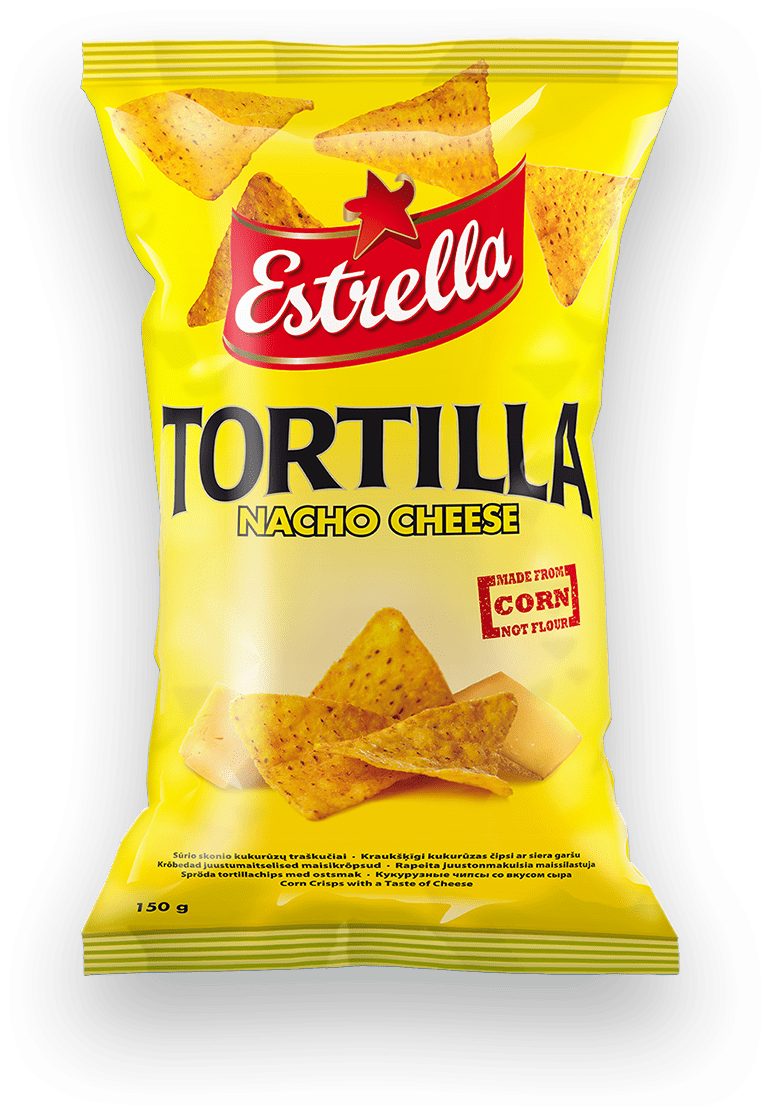 Nutrition declaration
100 g
Fat (of which saturates)
25 g (3,6 g)
Carbohydrate (of which sugars)
58 g (1,1 g)
ESTRELLA Tortilla chips – your Mexican love
ARRRIBA! Experience a real TV love story with Estrella Tortilla chips made of real corn, not flour!
More on the product category
Ingredients
Сorn Crisps with the Taste of Cheese
Ingredients: maize, vegetable oil (sunflower, rapeseed), seasoning (salt, dextrose, flavour enhancers (monosodium glutamate,  E627), WHEY powder (from MILK), BUTTERMILK powder, tomato powder, vegetable fat (coconut / rape seed), sugar, onion powder, yeast extract, garlic powder, flavourings, cumin seed powder, acidity regulators (citric acid, E340, E341), CHEESE powder, colours (paprika extract, carotene, E160b)).
Pack sizes: 150 g.