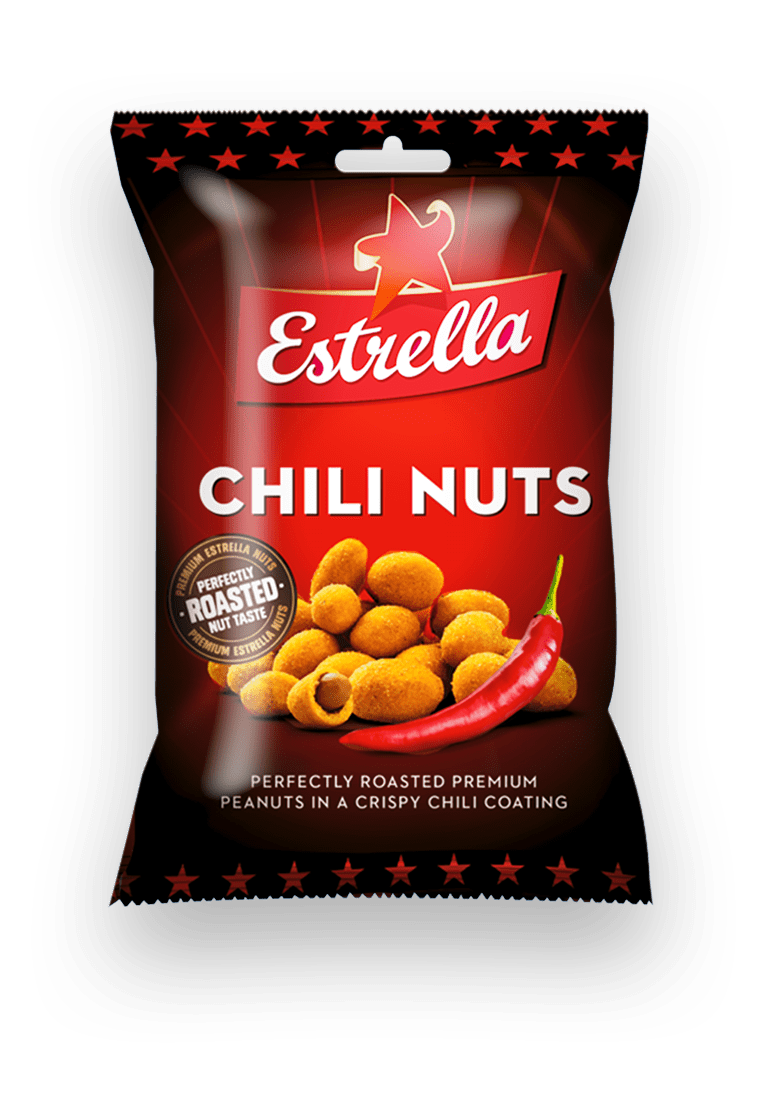 Nutrition declaration
100 g
Fat (of which saturates)
33 g (7,0 g)
Carbohydrate (of which sugars)
40 g (5,9 g)
Estrella Nuts
Top quality perfectly roasted ESTRELLA nuts. We promise you: they guarantee a real good time!
More on the product category
Ingredients
Roasted Peanuts with the Taste of Chili in a Crispy Coating.
Ingredients: PEANUTS (48%), maize starch, WHEAT flour, vegetable oils (palm, sunflower), sugar, salt, spices (of which chili 0,07%), WHEAT starch, rice flour, onion powder, tomato powder, natural flavouring, lime powder, curry powder (spices, maltodextrin, dextrose, salt), paprika extract, capsicum extract, acid (citric acid), chili extract.
May containt other NUTS.