Estrella Exxtra Cheddar & Smoked Chili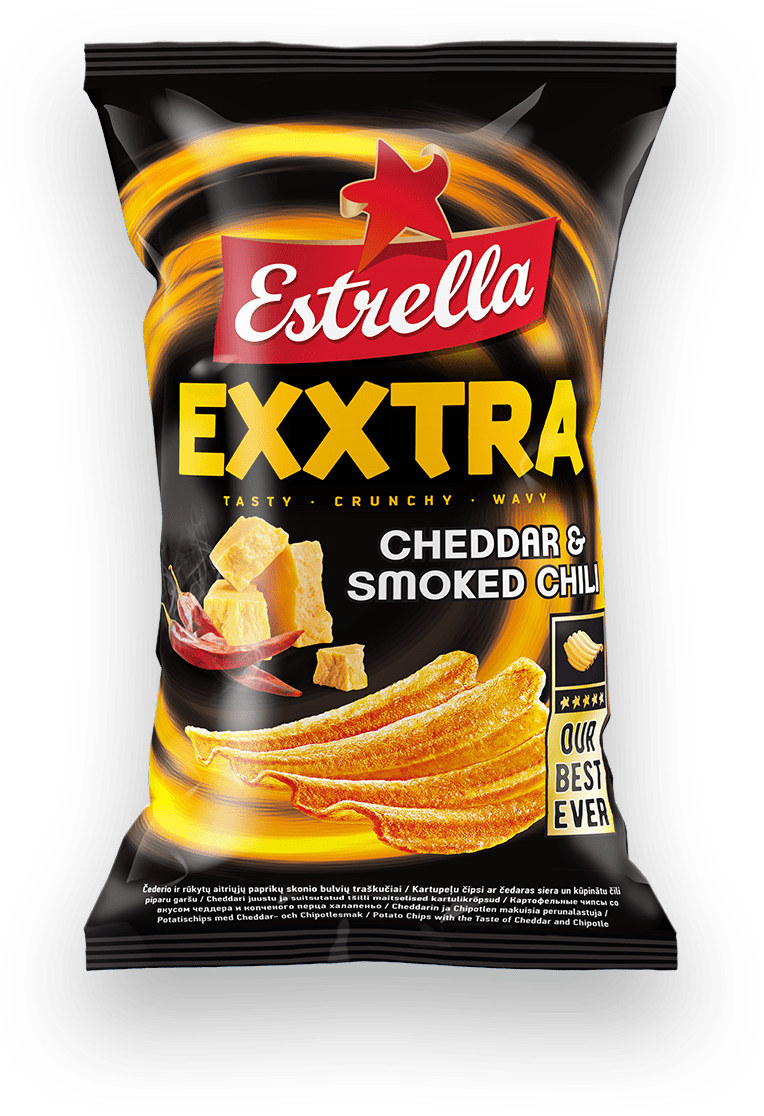 Nutrition declaration
100 g
Fat (of which saturates)
30 g (3 g)
Carbohydrate (of which sugars)
52 g (3 g)
Exxtra tasty, exxtra crunchy, exxtra wavy!
Life is good, you know. And a good life is even better. Especially, when you have the charge of good time - Estrella EXXTRA. Believe me; your taste receptors will humbly thank you.
More on the product category
Ingredients
Potato Chips with the Taste of Cheddar and Chipotle
Ingredients: potatoes, sunflower oil, WHEY powder (from MILK), salt, sugar, CHEESE powder (0,5 %) (from MILK), onion powder, paprika powder, chili pepper, dextrose, yeast extract, MILK powder, garlic powder, chipotle powder (0,07 %), parsley, acidity regulators: lactic acid, citric acid; spice extract: paprika, turmeric; flavouring, smoke flavouring.
Pack sizes: 140 g.