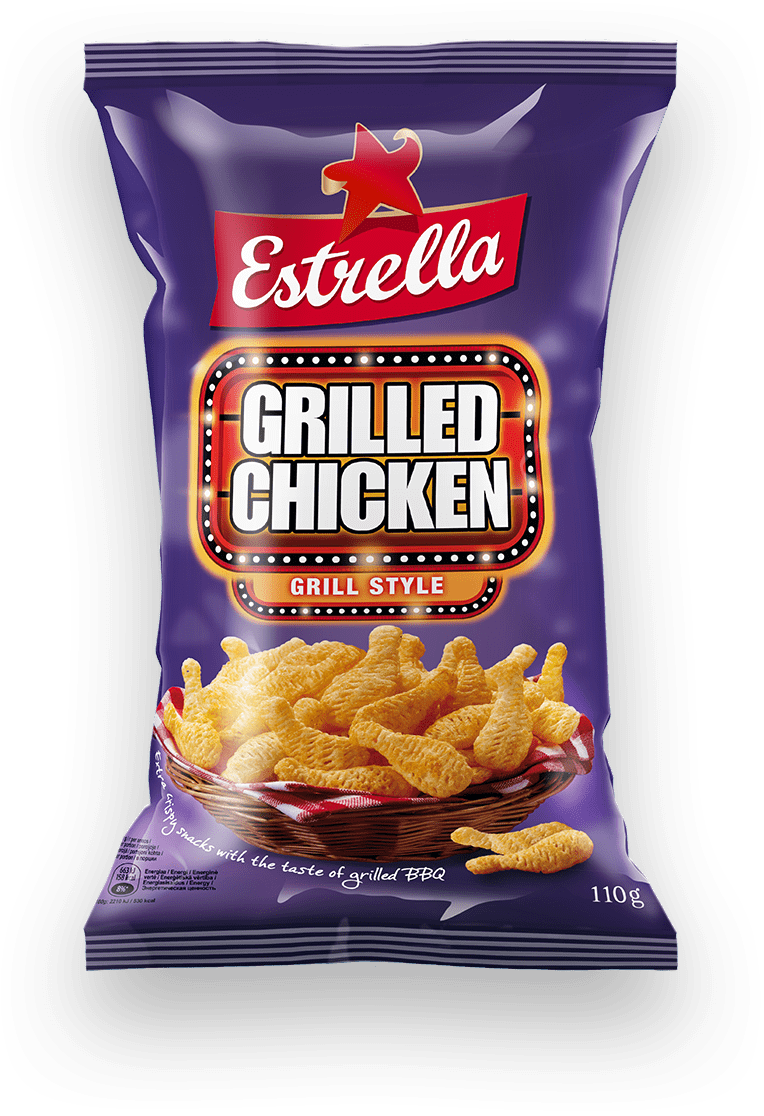 Nutrition declaration
100 g
Fat (of which saturates)
32 g (4,1 g)
Carbohydrate (of which sugars)
57 g (3,2 g)
Have a snack, don't let your stomach bite
Don't bite other, nosh some Estrella! Omniomniom...a good time!
More on the product category
Ingredients
Crispy Snacks with the Taste of Grilled BBQ
Ιngredients: potato starch, potato powder, vegetable oils (sunflower, rapeseed), seasoning (sugar, paprika, salt, maltodextrin, yeast extract, dextrose, onion, tomato, garlic, spices (chili pepper, cayenne pepper), flavor (with smoke flavor), rice flour, turmeric powder). May contain traces of MILK and WHEAT.