Estrella Fine Slices Tomato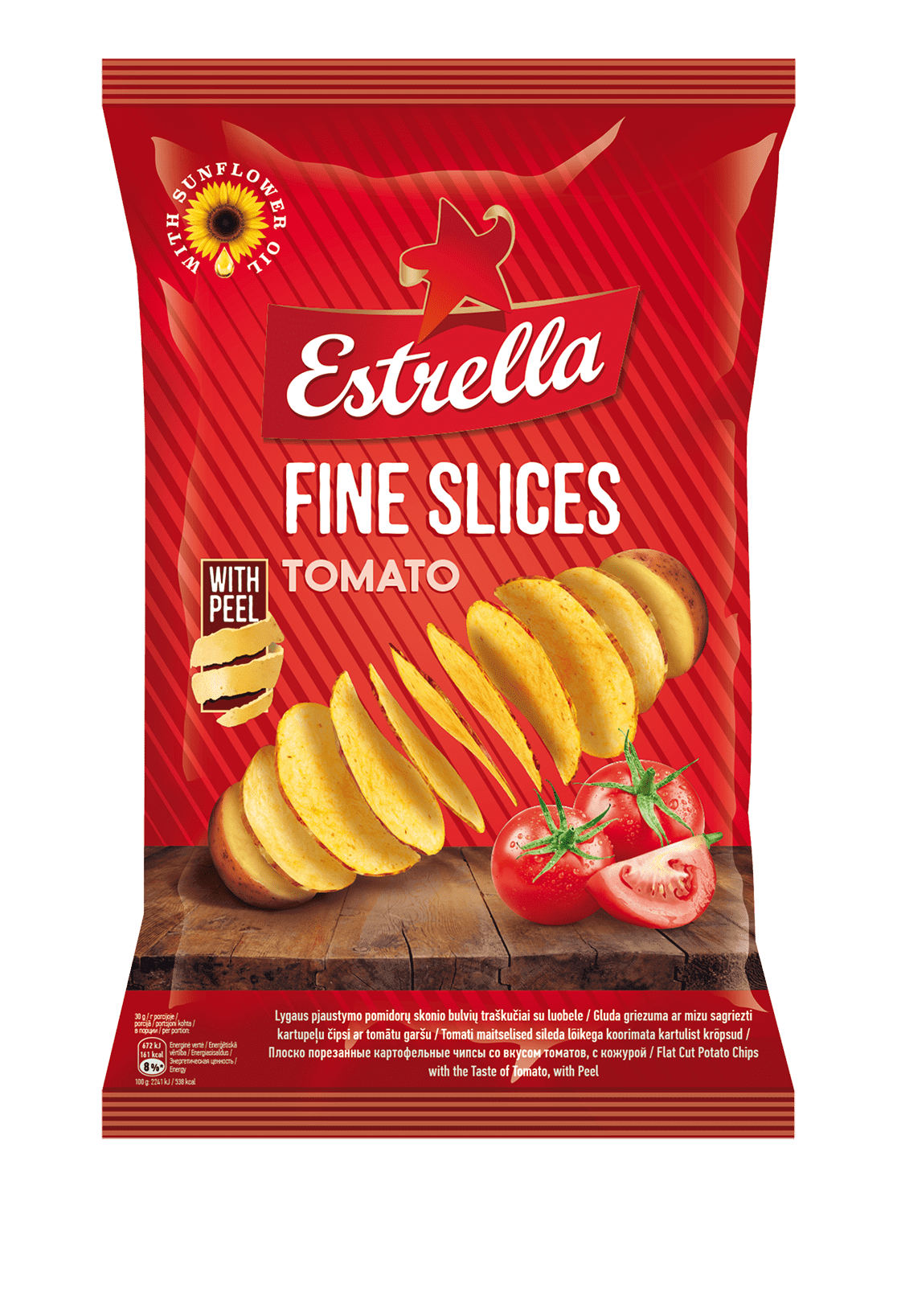 Nutrition declaration
100g
Fat (of which saturates)
35 g (3,2 g)
Carbohydrate (of which sugars)
49 g (3,8 g)
ESTRELLA FINE SLICES
Flat cut chips made from potatoes with peel , which reveals the natural flavor of potatoes. Exceptionally crisp, extra thin and even better!
More on the product category
Ingredients
Flat Cut Potato Chips with the Taste of Tomato, with Peel
Ingredients: potatoes, sunflower oil (35 %), sugar, salt, tomato powder (0,6 %), natural flavouring, onion powder, yeast extract, beetroot juice concentrate, acid: citric acid; garlic powder, spices.
Product may contain MILK.